I am happy to come and give talks to your community about this topic, and the wider picture that it now clearly engenders.
Bio: I have been a sole practitioner Architect for about 20 years, and in the course of this have appreciated that buildings should be healthy as well as functional, beautiful, light …
This is where my interest started, in mitigating and communicating the effect in buildings of the unseen electromagnetic environment. Nowadays the exposure is many times more intense and chronic.
I am simply a messenger, studying the evidence, government agendas and industry ambitions, and then pulling the pieces together.
We are at a crossroads. Microwave Telco systems are the pinch point and back bone. The issues are: Surveillance/Digital ID, Public Health, Environmental Health.
I have a screen, laptop and projector, I just ask for travel cost/donations. The talk is about 1.25hrs +Q&A.
Example talk on Resources page, top.
Upcoming 2022:
Assembly Rooms, Glastonbury: 12th June 2022, 9-5pm

Essex, westcliffe: POSTPONED July 2022 TBC
Recently:
Battle, Hastings, E.Sussex: Friday 11.00. Event dates: 20-22 May 2022
Upper Hook Field, Netherfield Road, Battle TN33 9QB
Cuckfield, E.Sussex: 28th April 19.30-21.00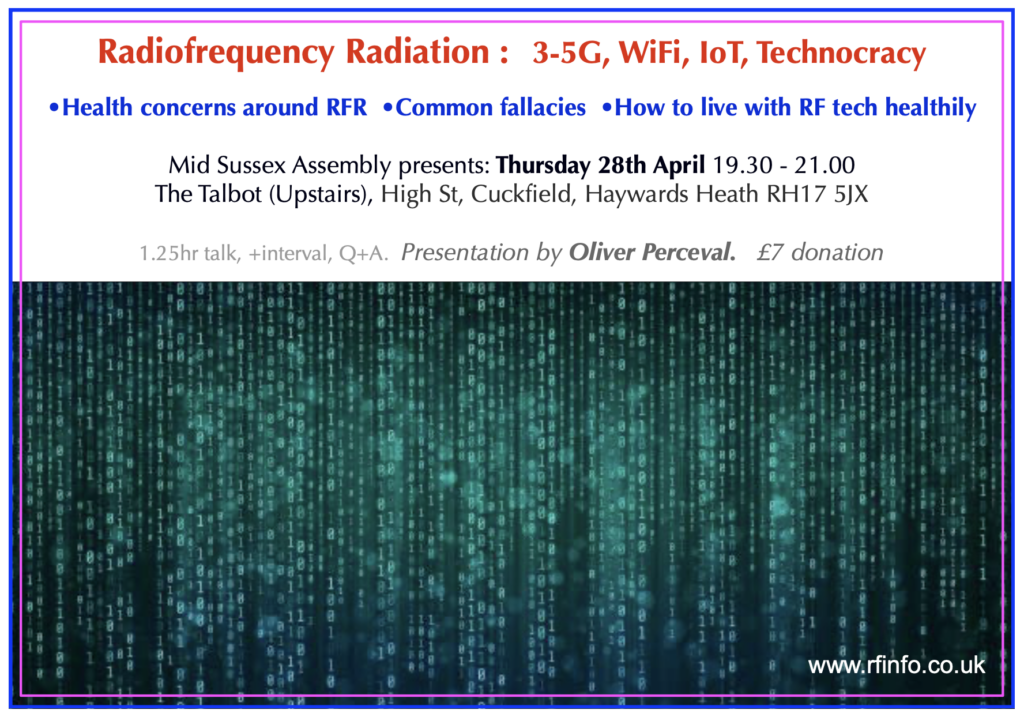 Pembrokeshire, Wales: April 2022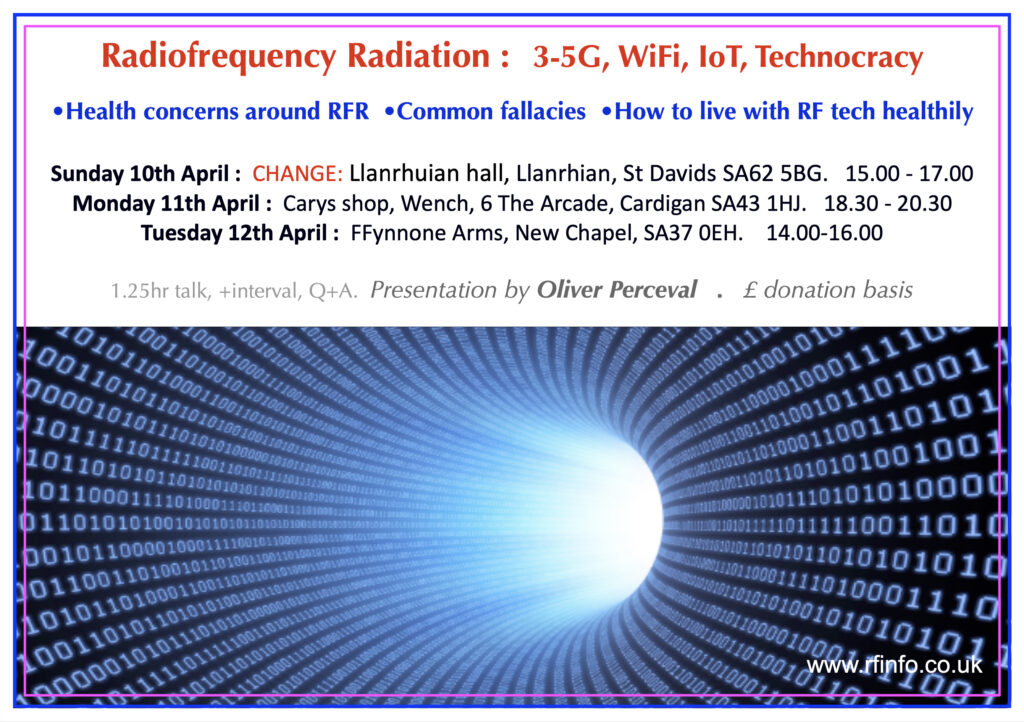 Southend on Sea: 8th March 2022
Steyning, Sussex: Sat 5th March 2022
Ventnor, Isle of Wight: weekend February 5-6th
East Sussex, Oxted. Tuesday February 22nd.
Ditchling, Sussex. 18.01.2022
Coolham, Horsham. Mon 13th Dec 2021